My last trip to the USA proved to be a gastronomical discovery of sorts, a new world where chocolate meets peanut butter and the confectionery from movies is real. Here are some quintessential American candies that you must try in America (or find in an import store).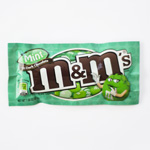 Mint M&Ms
Who knew M&Ms could become more fun? The same crisp chocolate shell but with a mint flavoured centre. I almost included the Coconut flavour, but they've just been released in Australia. With a bit of luck, these might too.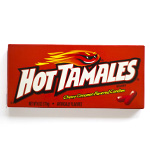 Hot Tamales
On the market in the USA since 1950. This chewy, spicy cinnamon sweet is a candy for grown ups. I first heard about them in Mariah Carey's It's Like That. Unlike anything on the shelves in Australia.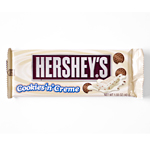 Hershey's Cookies n Creme
I'm not normally a Hershey's or a cookies & cream fan, but the Hershey's Cookies n Creme bar is a match made in Wonka heaven. A thin white chocolate bar with tiny pieces of biscuit. The Reject Shop in Australia occasionally stocks them.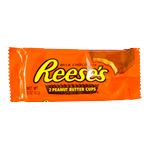 Reese's Peanut Butter Cups
From humble beginnings in Pennsylvania, 1923, Reese's Peanut Butter Cups have become an American icon – peanut butter filling coated with chocolate.
Remember this Adam Sandler scene from 50 First Dates?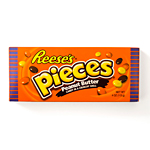 Reese's Pieces
Released in the USA in 1978, Reese's Pieces are like peanut butter-filled M&Ms. They famously rose in popularity from a clever product placement in E.T.


Check out more of my candy discoveries on Flickr.