San Diego, known for its unique mix of maritime history, colourful Mexican culture, the epicenter of Comic Con and pristine Pacific coastline. While it's Mediterranean-style climate makes it a great holiday destination, it also has a rich cultural scene and dedication to preserving its eclectic architecture.
During my brief visit, I discovered that there is much more to America's Finest City. Here I have compiled a selection of off the beaten path travel experiences, that can be easily completed in a 1-2 day itinerary (scroll to bottom for Google map).
Whaley House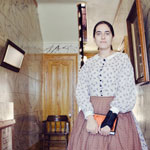 America's Most Haunted House is located in historic Old Town San Diego. Built in the Greek Revival style in 1856 as the Whaley family home, it later became an integral part of the city, becoming its first general store, commercial theater and county courthouse. The Whaley House is reportedly haunted by the ghost of James "Yankee Jim" Robinson, who had earlier been hanged on the property. Nowadays, it operates as a museum, with ghost tours run at night.
2476 San Diego Ave, Old Town San Diego. web
Shout House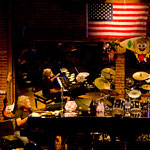 Dueling Piano bar located in the heart of the city. Two piano players/singers performing at two, face to face grand pianos, performing song requests from the 1950s to today on tips. There's almost song that they don't know and goes non-stop all night.
655 4th Ave, Gaslamp Quarter. web
Victorian Village – Heritage Park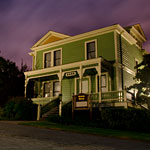 Located on the outskirts of Old Town San Diego, this court was developed to preserve San Diego's historic and eclectic Victorian architecture. All the houses were relocated from their original locations.
Heritage Park Row, Old Town San Diego. web
Old Town Mexican Cafe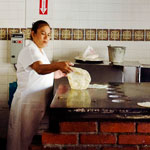 While there are lots of great, authentic Mexican restaurants in Old Town, Old Town Mexican Cafe is my pick of the bunch. Not only can you be serenaded by a real mariachi, but you can also watch them make traditional tortillas in the front window.
2489 San Diego Ave, Old Town San Diego. web
Coronado Island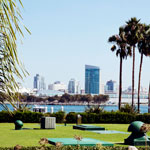 Coronado Island is an affluent resort-style city, across San Diego Bay from downtown San Diego. You can access the island either by Ferry or Coronado Bridge (famously featured in Anchorman and Veronica Mars).
Coronado Island, San Diego. web

View Offbeat San Diego in a larger map
Check out more of my California travel photography. Shoutout goes to my friend Chanel and tour guide John for showing me around!
If you have any San Diego travel tips of your own, post them in the comments!