Annecy International Animated Film Festival
Situated under cartoon-like clouds over the French Alps, the pure blue waters of Lac D'Annecy reflect cute medieval castles, framed by snow-capped mountains. Sounds like a fantasy? It is no wonder that Annecy was a key source of inspiration for Walt Disney.
Such as its heritage, it's become the international spiritual capital of animation. Animation aficionados descend on the fairytale lakeside town in the Rhone-Alps region of France for the annual Annecy International Animated Film Festival. If you make the pilgrimage to "The Venice of Savoy", be sure to wander the enchanting streets and create your own fairytale day in Annecy.
Here are some Annecy travel tips…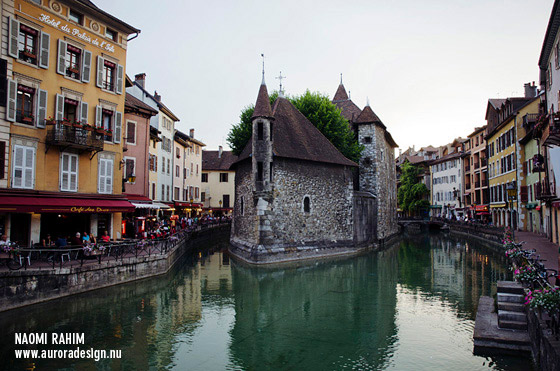 Things to do.
Annecy International Animated Film Festival
The annual AIAFF began in 1960 in Annecy, takes place June 15-20th, 2015. Attend seminars some of the most well renowned animators, meet comic book artists, get inspired by the array of exhibitions around town or enjoy the latest films at the outdoor cinema.
Various locations | web
Compagnie des bateaux du lac d'Annecy – Boat Cruise
Take a one or two hour boat cruise around Lake Annecy, to fully appreciate the cleanest lake in France, see the stunning landscapes of the French Alps and whimsical medieval castles.
2 Place aux bois. | web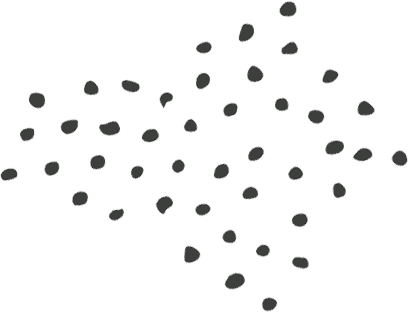 Sights to see.
Palais de l'Isle
Sitting on a an island in the Canal du Thiou, 12th-century building has had a colourful history as the headquarters of Count of Geneva, a courthouse, mint and prison over the centuries. Palais de l'Isle is Annecy's most iconic landmark and holds exhibits on local architecture.
3 Passage de l'Île. | web
Le Musée-Château d'Annecy
Château d'Annecy was built between the 12th and 16th century, the long build resulted in a unique style of medieval architecture. Originally the residence of the Counts of Geneva, after years of abandonment and restoration, it is now an art gallery and museum, often holding major exhibits during AIAFF – however the architecture alone is worth the entrance fee.
1 Place du Château. | web
Sepulchre Gate
Gorgeous medieval arch gate on Rue Sainte-Claire played an important role in securing the defense of the city in the Middle Ages.
Rue Sainte-Claire.
St Francis de Sales Church
Situated opposite Palais de l'Isle, constructed in 1614 in the Lombard Baroque architecture style, the Roman Catholic is at odds against the predominantly medieval town. The interior is bright and cheerful, a beautifully paired-back take on Baroque.
4 Place Saint-Maurice.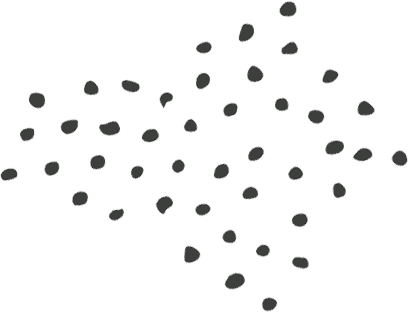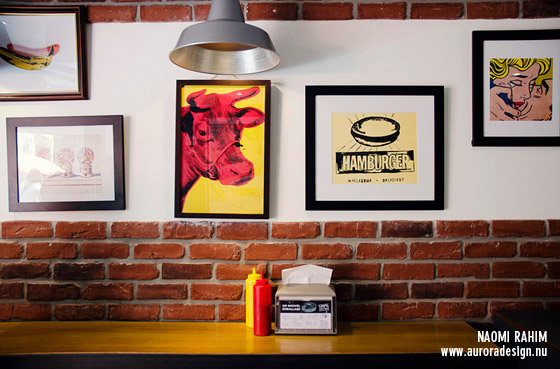 Places to eat.
Chez Mamie Lise
Situated a couple of streets back from the main thoroughfare of the caffes along the canal, this cute provincial-style restaurant serves traditional French-Savoy food with a menu changing seasonally. I visited during Summer and had a Ravioli Truffle Gratin, best main meal of my life!
11 Rue Grenette. | web
Boulangerie artisanale à Annecy
Lovely little bakery, selling a wide range of breads and pastries at reasonable prices, great for a light meal on a budget.
11 Rue Sainte-Claire. | web
231 East St Gourmet Burgers
American-style diner serving gourmet burgers, fries and drinks with a French finesse. Interior features Andy Warhol pop-art decor.
9 Faubourg Sainte-Claire. | web
Glacier Perriere
Gourmet gelato store serving over 50 different flavours of gelato and icecream.
15 rue Sainte-Claire. | web
All our dreams can come true, if we have the courage to pursue them. – Walt Disney