Jean Paul Gaultier Exhibition at the NGV
The Fashion World of Jean Paul Gaultier: From the Sidewalk to the Catwalk was the National Gallery of Victoria's blockbuster exhibition of Summer 14/15. Marking Gaultier's retirement in ready-to-wear fashion, touring the fashion capitals of the world, from New York to London, having drawn over a million visitors, we need not ask 'Is fashion art?' – Melbournians, they get it.
This was not your ordinary retrospective exhibition. Chronicling the L'Enfant Terrible designer's career spanning 40 years, extravagantly displayed in thematic rooms, from the high end punk aesthetic he helped champion onto the runways of Paris, to the non-conforming perceptions on sex and gender and the iconic collaborations with pop icons Madonna and Kylie Minogue. The mannequins brought 'life' to the space, with disconcerting animated faces, some even talking, including one of Gaultier himself who welcomes you in his jovial manner.
For my fellow Madonna fans, the exhibition did not disappoint. Gaultier's career is intrinsic to Madonna's, both visionaries iconoclastically challenging the boundaries of gender, collaboratively and independently, including the infamous Blonde Ambition tour conical bra costume in 1990 and again deconstructed for the MDNA world tour in 2013.
The Fashion World of Jean Paul Gaultier: From the Sidewalk to the Catwalk was a truly inspiring exhibition for fashionistas and pop culture aficionados alike. The exhibition is now on it's way to Paris.
Here are some of my photographic highlights of the exhibition, visit my Flickr gallery to see more.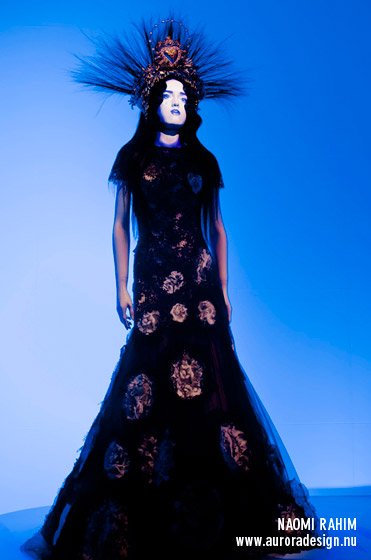 The Odyssey of Jean Paul Gaultier
Silhouettes of femininity and masculinity, contrasting embellished silk with bold stripes, brought to life by animated faces, show just what a fine couturier Jean Paul Gaultier is.
I would like to say to people, open your eyes and find beauty where you normally don't expect it.
The Boudoir
A post-modern deconstruction on gender nonconformity and androgyny, most iconicly communicated through Gaultier's collaborations with Madonna in her Blonde Ambition World Tour (1990) and architecturally deconstructed for her MDNA World Tour (2012).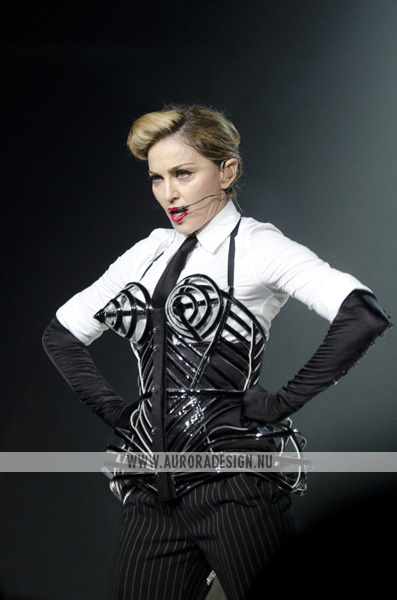 Punk & CanCan.
The rawness of the British punk movement meets unabashed Parisienne drama is Gaultier's signature ready-to-wear look.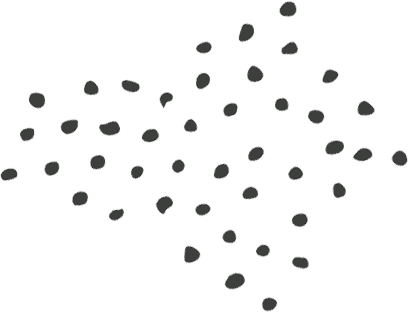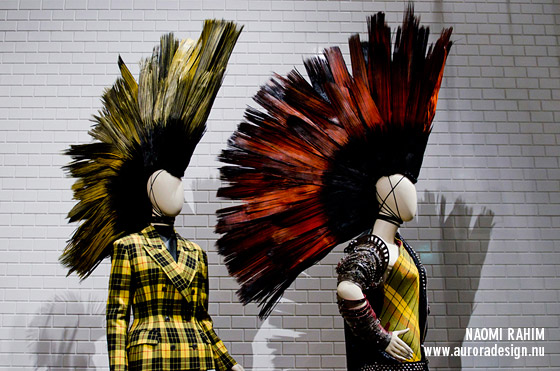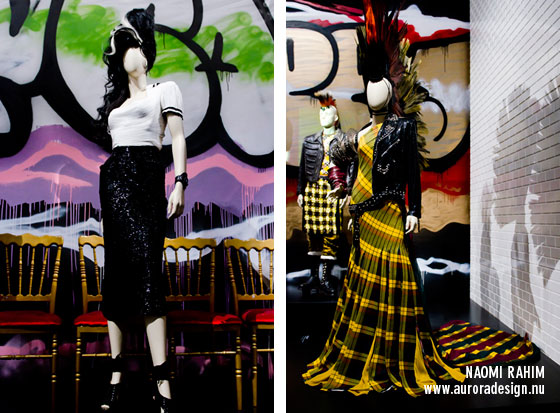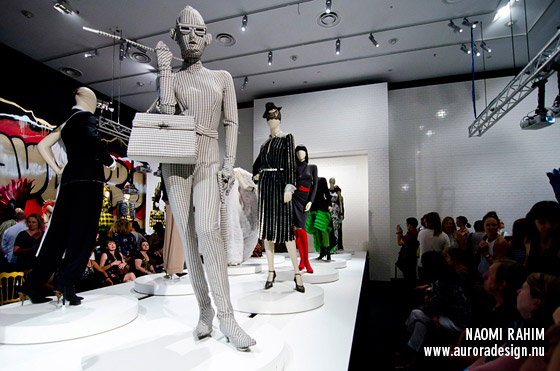 Skin Deep.
Like a trompe l'oeil, fabric becomes the 'second skin'.
Metropolis.
Whilst adhering to the design brief of big budget movies, such as The Fifth Element and The City of Lost Children, the costumes still remain recognisably Gaultier.
Urban Jungle.
Multi-ethnic influences celebrate diversity without borders.
Muses.
From the Sidewalk to the Catwalk at the NGV demonstrated Gaultier's connection with Australia, through various costumes for Kylie Minogue and launching trans-gender model Andrej Pejić's career. A fitting end to a triumphant exhibition.
Check out more photos from the Jean Paul Gaultier exhibition on Flickr.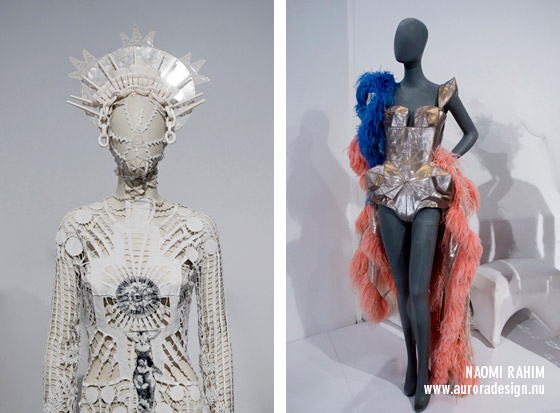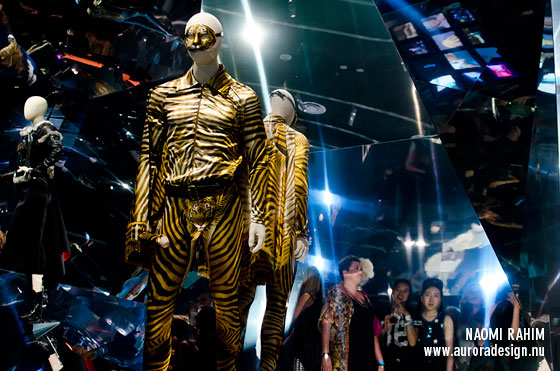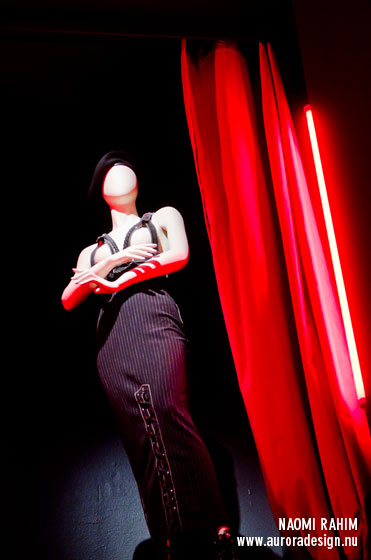 Through my lens
Back in 2013, I did a haute couture photoshoot with model/dancer Penny Higgs and stylist Rebecca Kennedy featuring Jean Paul Gaultier dresses. Check out the photoshoot >