Save The Palace in Melbourne!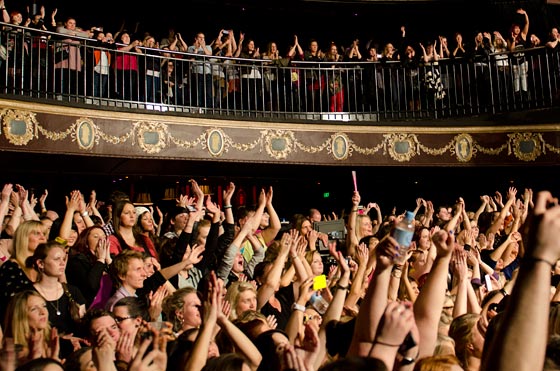 Saddening news that the iconic The Palace Theatre in Melbourne is facing demolition by developers, unless we speak up now.
Over the past hundred years, The Palace has been used as theatre, cinema and now a much loved live music venue. Still holding much of its original Victorian charm, it's interior holds more significance to preservationists than it's exterior.
It's mid-sized capacity has made it a great venue to catch breaking artists, such as Florence + The Machine in 2010. I have photographed many local and international artists over the years at The Palace, including; Kylie Minogue, Groove Armada, Bush, Staind, Josh Pyke and Hanson.
To help preserve a piece of Melbourne's history, you can sign the petition and like the Facebook page.